Atlas is a real time and natural language geospatial search engine for businesses, to manage mobile and fixed assets. Using natural language search, the search engine can query and display information from an unlimited number of private and public databases in lightning speed.

Webmaps for Smallworld
Webmaps is a plugin for GE Smallworld. It's written as a SWAF component and can be easily installed and configured. Get rid of all your search menus and use natural language search inside your Smallworld GIS!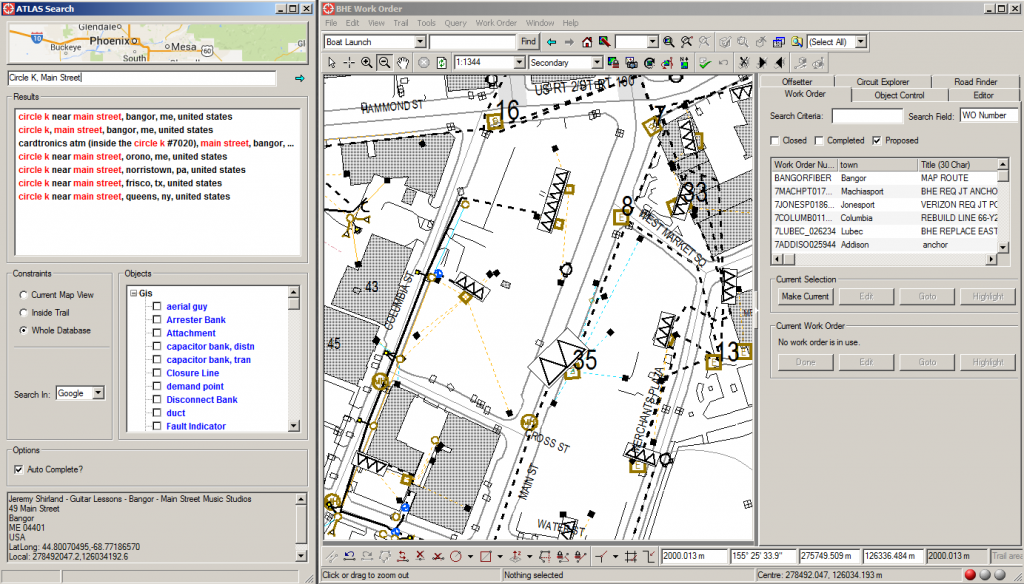 Atlas in a Box is our fully featured search and analytics engine on a powerful server. Our clients have the option of running the Atlas platform in the cloud or in their own data center. This is either by choice or sometimes mandated by regulations.
Atlas API
You want to write or interface your own application? All Atlas features are available through the API. Our own iOS, Android and web application use this. Includes authorization, bookmarks, search and Fastsync.