Cliffhanger Solutions is excited to announce a highly anticipated expansion of the Atlas family – Atlas for iOS. This new app offers even higher levels of productivity, performance, and mobility than ever before!
Atlas is an amazing search engine based application, optimized for real time geospatial data analysis, and now offers additional support for camera, GPS, microphone, and compass functionality. In the office or in the field, users now have an easy-to-use tool at their disposal.
Atlas offers unmatched productivity by displaying maps with overlays of real-time, live data, supported by natural language search, helping businesses manage mobile and fixed assets.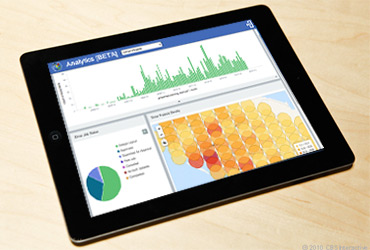 Atlas for iOS integrates the apps heightened efficiency with mobile device capability. For example, with GPS tracking you can now keep the map centered on your current location, record your location history, and optionally share your location with other Atlas users, including those in the office. With the Field Notes feature, you have the capability to take notes (by typing or dictating) and attach photos, while in the field. Furthermore, the information you add can be instantly shared with and searched by other users.