You have deployed smart meters from 1 or more vendors. Each come with their proprietary software to manage said smart meters. But what you need is an overview of the state of your network without a full blown outage management system (OMS). This scenario is one that many smaller utilities and co-ops face.
Welcome to Atlas
The search technology in Atlas allows you to connect, in real time, to your AMI data. 2 typical examples are getting the status of each smart meter, including the history, and getting the signal strength of collection points (hubs).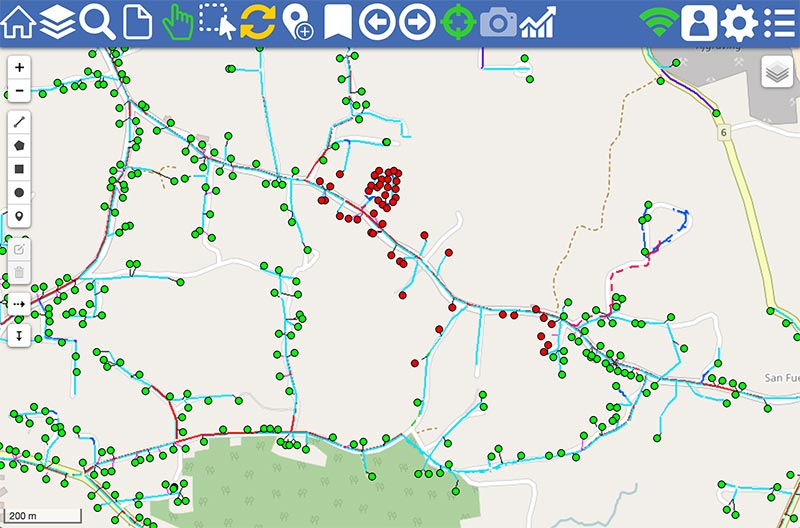 The map allows you to quickly identify if outages are isolated or clustered. The "dots" can be color coded based on outage status (such as 'no signal', 'meter turned off' etc.) or based on customer type (e.g. commercial vs. residential). Real-time dashboards will provide valuable insights into the state of your network.

Atlas is built around a search engine, not a database, freeing it from the challenges that traditional RDBMS systems have concerning scalability, high availability, and maintenance cost. This allows us to store historic AMI data without a performance penalty. We can store, and later use, AMI data much longer than the AMI vendors own systems that we have encountered. We also can easily combine data from different types of AMI.