Not your typical title  for an article, but that is how one of our customers described our latest release of Atlas!
This is the quote (with permission):
"On Wed, Jul 26, 2017 at 11:31 AM, CROUSE, JERROD  wrote:
Its pretty kick ass!!!   I have sent this out as a show and tell and as a demo". 
Jerrod sent this update out to his organization's users (over 300 total) and included a small recorded video on how to use the functionality.
This particular functionality made available in Atlas allows users to attach documents and pictures to inspections, or assets, in addition to storing documents 'on the map'. Via dedicated layers on the map, different type of documents are depicted using different symbols. This enables one line drawings, maintenance manuals, right of way drawings, to be easily identifiable on the map (if the user is authorized access to the type of document in question). Additionally, these documents and pictures can have a description, which content is available in the Atlas Search functionality! Pretty darn handy!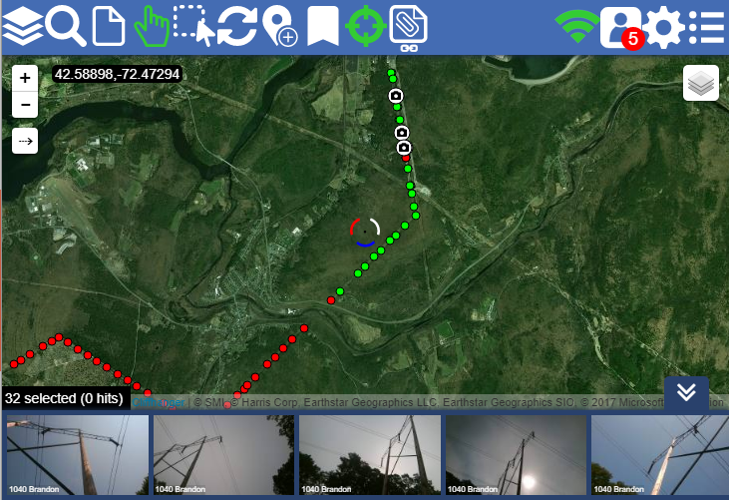 Previous releases of Atlas already enabled Job Assignments, Work Flow management, Job Approval flows and Inspection Validations. This functionality and the accompanying configurable live dashboards allow the utility or inspector to follow in real time inspection progress and job performance. Our AI and ML algorithms will show anomalies and help predict future problems of a variety of natures (see our separate article called 'Rogue employee or bad poles?').