Our goal is to make Spatial data accessible, searchable and usable, which leads to better decision making opportunities. Our GIS platform is highly scalable, adaptable and available on desktop and mobile devices. Our focus is to make sense of valuable and available GIS data anywhere.
Additionally, our platform easily allows crews to capture data in the field. Vegetation Management, Pole Inspections, Safety Inspections, Walking Surveys and Damage Assessment are just a few use cases. Work assignments, data validation, audit trails and real-time dashboards are all integrated.
GIS projects often become frustrating because developers in the industry can not deliver according to expectations. We have frequently taken over such projects where others fall short. Simply put, we can deliver according to expectations with enterprise level GIS solutions.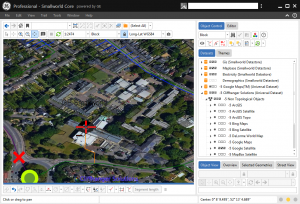 Cloud maps for Smallworld
Want to display your Smallworld data on top of Google, Bing, Open Street Maps or others? Just a simple plugin adds that to your object control.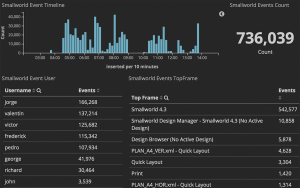 Insight for Smallworld
Need to have a better insight into your GE Smallworld usage?
Turn your data into useful information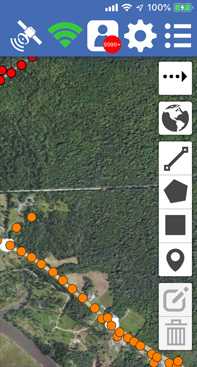 With years of GIS experience, we know what it takes to deliver an intuitive and rich user experience in the midst of a complex landscape. Let our experience, and our app, make geo spatial data easier to use.
Rich Dynamic Search Features

GE SmallWorld Integration

Advanced Machine Learning
Geospatial Services
Cliffhanger Solutions offers consulting services ranging from 24×7 GIS support, to enabling real-time access to your enterprise data using proprietary GIS software. Most of our team members are GIS veterans with well over 20 years experience each that have been keeping up to date with the latest GIS technologies.
Who we are – at the core:
We want to focus on the best possible way to search, access and use your data. This implies that our services are meant to not only keep your existing systems up and running, but also that our customers expect us to be pro-active to suggest and provide solutions to improve usability, accuracy, up-time and performance.
We believe that:
Our customers are our partners

Data should be available from anywhere, on any device, even for your clients!

Services and solutions don't have to cost a fortune.
Pro active is better than reactive.
We can be serious without wearing a tie.
Services We Offer
GeoSpatial Consulting
100%
GIS Maintenance & Support
100%
SmallWorld Integration
100%
For more information or a demo please fill out the form below or call :

[contact-form-7 id="311" title="Contact form 1"]